VINTAGE 1969 BIG TUB VW DUNE BUGGY W/ 1600CC MOTOR & VINTAGE CRAGERS - $2650 ((( OBO )) SANTA PAULA VENTURA COUNTY CA )
I have for sale a vintage 1969-1970 Big Tub fiberglass body Dune Buggy which comes with a non-installed, non-pictured complete 1600CC VW engine that needs to be rebuilt plus an extra VW trans axle. The buggy has original front and rear vintage Crager wheels on it ( which could use a re-chroming ) and the original non-reusable vintage large raised white letter front and rear tires. The car is of course not currently running but will not require too much to get it back on the road again once the engine has been rebuilt and installed. The car has already been wired but will need a new voltage regulator and battery installed as well as some front blinker lamps and replacement taillight lenses and bulbs. The body is solid and crack free but someone at sometime decided to make a small swing out door on the drivers side which could either be used as is or re-fiber glassed into position. The front windshield is free from cracks having only two small rock nicks. The floor panel is pretty solid with the only flaws being some small holes in the rear floor area just behind the drivers seat with the pan being otherwise rot free. The front end is sold and the braking system is in tact as well though I'm sure that the old brake fluid will need to be bled out and new fluid added. I have the original rear seat lower bench cushion and cover ( not pictured ) but it will need to have a new piece of 3/4" plywood cut for the bottom and new foam and seat cover added as well as a new seat cover for the rear seat back rest and both front fiberglass bucket seats. The car has not been registered since 1986 and is of course no longer in the DMV system. Registration will therefore not be a problem for the new owner and it will be registered as a Special Construction Vehicle. I only have the rear license plate the front is missing but I'm sure that the DMV could issue you a new set of replacement plates or you could even possibly add your own vintage CA plates as well as long as they are not currently active in the DMV data base. This vehicle would be a great summertime project for someone who has the time to give it the attention it deserves. I have added lots of photos so that you can see what it looks like. The paint is dull having been repainted a long time ago in regular green metallic automotive paint but the old jell coat is still in tact underneath the green paint. The color of the jell coat is a dark smoke grey or black color with tiny silver and red and gold metallic pieces in it. This vintage buggy will be an awesome ride that you will be very proud of when it's completed. If you would like to make an offer on the car or if you would like to see it in person drop me an email. I currently have it stored in a secured storage lot. I really need to find it a new home so don't be afraid to make me a fair offer on it. Please email any and all inquires on the car to the Craigslist email address.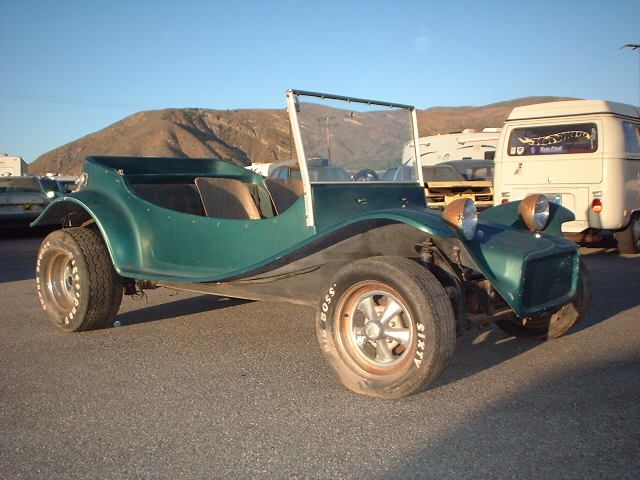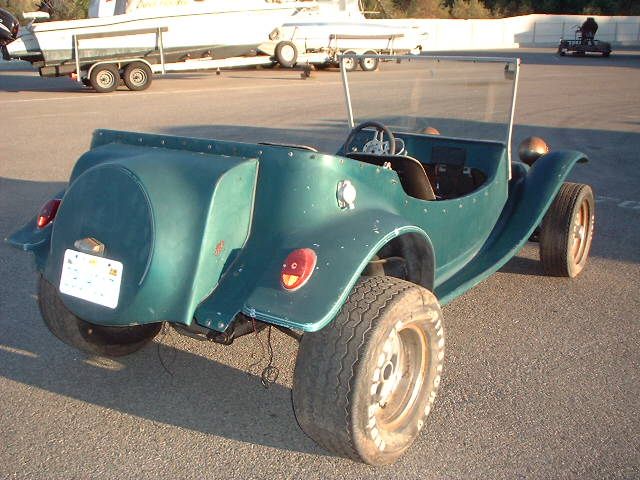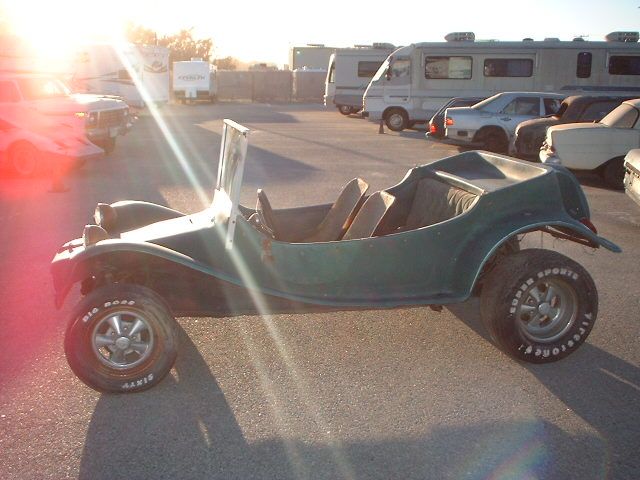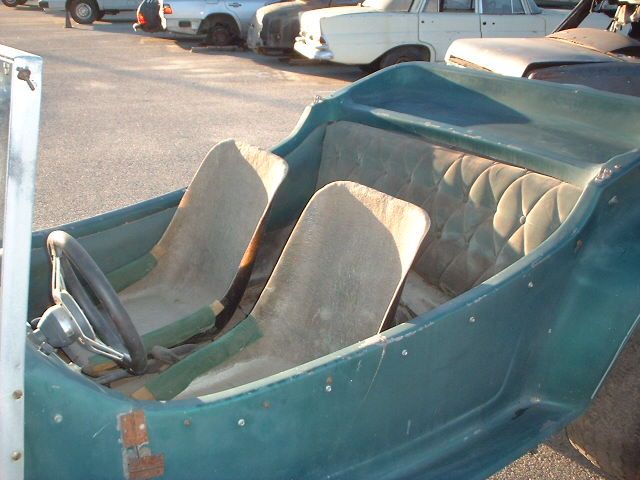 and there are more pictures....